EYESON TECHNOLOGY
Experience the future of video communication with our integrated technology. Merge participants, media, and live data into one stream for easily integrable solutions.
patented single stream
The Concept
Merge participants, media & live data in real time into a single stream:
The bandwidth always stays the same, regardless of the number of participants (1.5 Mbits up / download per client)

Recordings include all sources in one video and can be replayed directly after the live event

"Unified broadcasting" – all participants see the same video and slides

Video quality always stays HD

Real-time broadcasting, independent of the number of participants
What you get
Integrate participants, streams & data
The key technology to support a wide range of video layouts, as the single stream merges any live media, data and participants in real-time into a single video and audio stream, distributed to all connected clients and guarantees that everyone sees the same in the same time.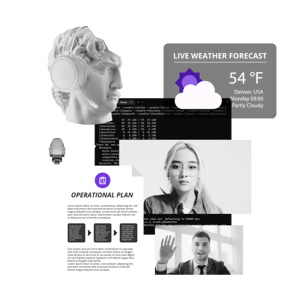 Is what you see
Integrate into your solution
A single request to our API service can start a video session. Use our default web user interface with plenty of customization options for a quick start. However, if the provided options do not fit your needs you can easily build your own interface.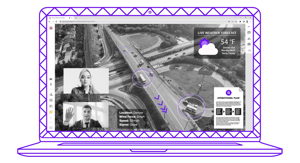 Protect your data
Your video meetings are both secure and private, it's important to choose an API with the right features and measures for protecting your data.
Remove the blind spots
More than just an MCU
Ready to start?
Developer Blog
Steepen your learning curve with insights from our developer team.