Eyeson API Overview
To embed real-time video, voice, data visualization, layout, streaming and recording functionalities into your apps and web services without having to build and maintain the infrastructure.
Simple & Intuitive
5 Minute Integration
Get up and running in no time with a single request. Start from scratch or integrate our repositories from GitHub. Sign up for a free Eyeson API key and get 1,000 min/month for free. No credit card required.
Fully white label
Build it your way
Optimized for low hardware needs, ready to be integrated into your project.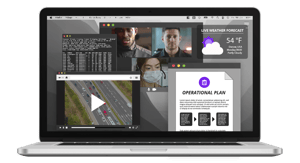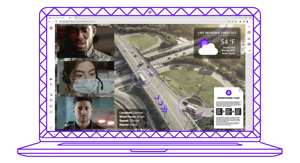 Go mobile
Web-based or native
The Power of Video Calls
Comes with the API
API Docs & more
Get ready to code
Read the latest documentation from our developers which help you to implement the Eyeson video conferencing API.
Questions?
Just talk to us